Picture Your Story
Captivating Visuals To Grow Your Brand
Marketing Successfully in the new era
The era of "one nice headshot" is over.
...And building a client relationship is different today than ever before.
Have you ever wondered how people use social media and other visual platforms to scale their business?  Have you ever made a plan to post more and failed to do so?  Have you ever missed a marketing opportunity simply because you didn't have the right photo to use? 
If any of this sounds familiar, you are not alone.  Social media has completely changed the game when it comes to marketing.  While a few years ago, just a quick product shoot and some headshots were enough, they simply are not anymore.
Now your audience lives on social media.  They want to know that you are real.  They want to find areas of similarity and connect with the brands they buy.  This is great because a connected client is generally going to be long term client, but there's one caveat.
To exist in this kind of market, you need content.  And that content needs to stand out.
You need visuals that tell potential clients who you are and why they should work with you.  You also need to be consistent so that people know that you're there.  Gathering content to post isn't easy; it can take hours on end to snap photos with your phone, find witty quotes that look nice, and locate stock images that don't look so stock-y.
Your time is valuable, and this is not how you want to spend it.  That's where we come in.
We have a gift for capturing authentic, captivating imagery that showcase brands and bring them face to face with their audiences.  
With our Story Sessions, we can:

Take photos of you up to 4 times a year, giving you several months of professional images at a time.

Create stunning visuals that connect with your audience and help you to scale your brand.
Place an entire bank of content at your fingertips to use as needed.
We can guarantee this level of service because we only book 12 clients per year for this kind of photography.  
If all of this sounds great to you, we'd love to chat. 
Take a look at  gallery below and follow us @dpgbranding to see more of our work samples!  
Check out this video about what Personal Brand Photography can do for your business!
Gallery
Click/tap to view larger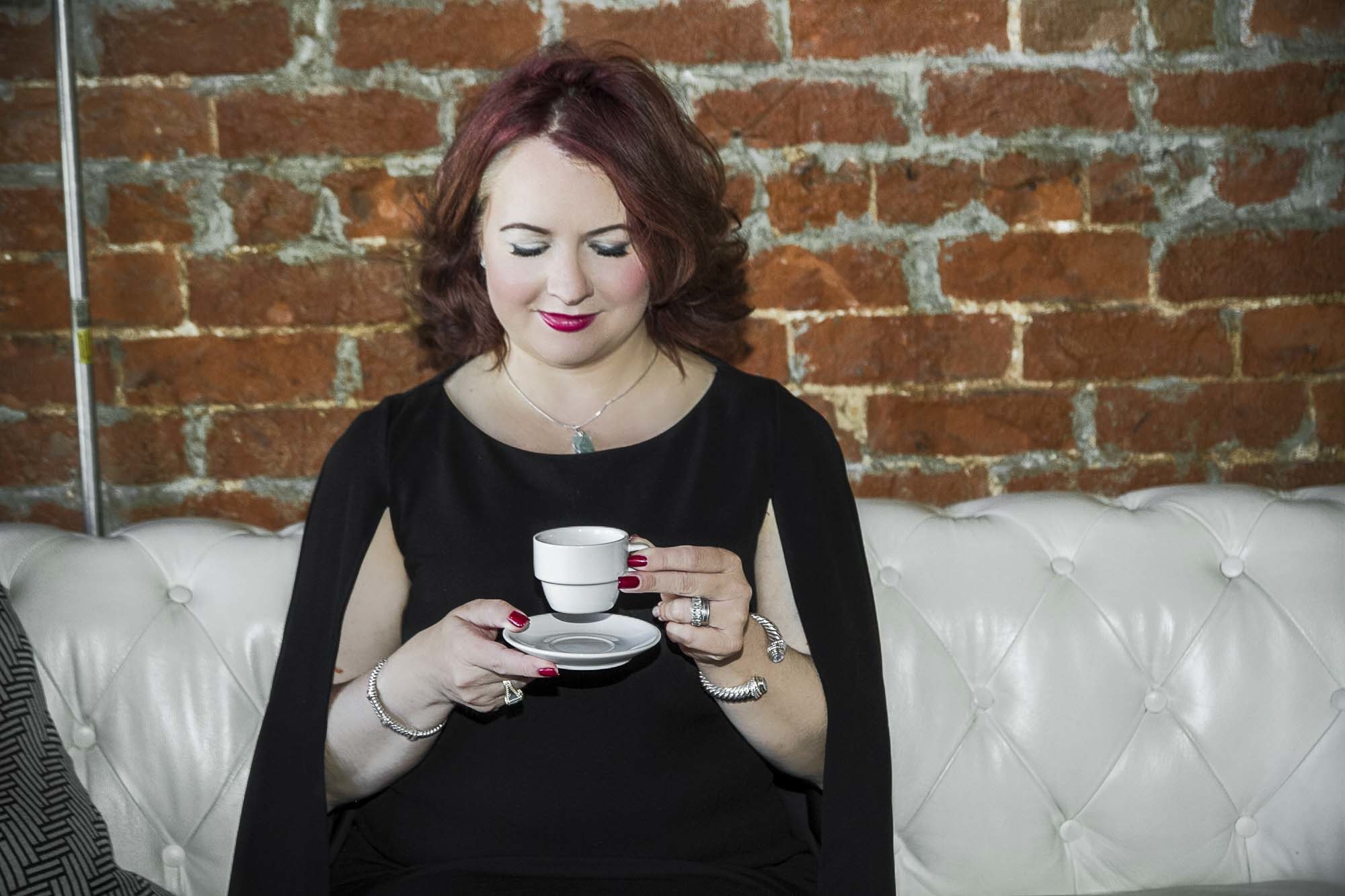 About Our Photographers
Our talented team of photographers includes Lacy (pictured here), Kelly, Dani, Demetrius, and Emma;  and in a nutshell, we are visual storytellers!
We have distinct styles that make each of us perfect for the career we've chosen.  We have over a decade of experience in both commercial and lifestyle portrait photography and have combined all of our wisdom into this niche.

It is our mission to help entrepreneurs and influencers connect with their clients through captivating visual content without sacrificing their valuable time and quality of life.  We have seen so many people throw in the towel after wasting money on outdated advertising, and we hate to see anyone lose their dream when a simple shift in perspective could make all the difference.
When we're not creating the perfect image,  you can find most of us living our best Nola life enjoying friends, family, and culture.
We are content creators and artists.  And we are here to help you scale!
Testimonials From Our Happy Clients
"Lacy and her amazing team handles all of the headshots and firm photos for our website. Not only is the finished product always impeccable, but they are efficient and they deliver what they promise on the expected timeline. We regularly continue to use them as we add people to our law firm and to update photos. I highly recommend Lacy to any business owner looking to bring their A-game!"

Lauren Checki
"My business has increased tremendously since I've been using Davillier Photography & Graphics.  The photos are outstanding.  I don't even have to do any test cooks for anyone.  They go to my website, they see my pictures, and I get the job.  If you're looking for great images, call Lacy!"

Clarence Robinson
"Had a group personal branding session and DPG was not only timely (which is important to me) but also personable and professional. Loved the entire session and already booked for another session."

Krystal B. Armstrong
"Your personal brand is a promise to your clients...a promise of quality, consistency, competency, and reliability." - Jason Hartman
Imagine finding the perfect image immediately.  Imagine captivating visuals at your fingertips.  Imagine the freedom to live in the moment daily instead of scrambling for content.  Imagine it all just being DONE.  Schedule a Free Consultation and Get Started Today.
Ready to dive in?  Here's where we go from here!

Step 1: Contact Me 
Click the button below to message me.  I'll respond to your questions, and we'll set up a time to meet. 
Step 2: Face to Face
We'll meet face to face to go through all the main details and see if we're a fit for each other.  Super busy or not in the area?  No problem.  I'm glad to do a video chat.
Step 3: Make it Official!
If we decide to move forward, we'll plan your first photo session and sign the paperwork to make things official!
If you want to grow your personal brand and connect with your audience on a deeper level, we'd love to work with you.  Remember, we only book 12 clients per year, so space is limited.  Contact us today to get started on the road to authentic visual content that tells your story.  
Prices start at $2995.